Custom Steel Fabrication Expertise
Whether your project requires stainless or structural steel, you can rely on Robinson, a leader in steel fabrication.
Depend on our talented team
One of the benefits of working with Robinson is having your project completed by a talented team of long-term employees who understand stainless steel  and structural fabrication  from start to finish.
Both types of steel fabrication require a certain level of expertise. Our stainless steel fabricators have extensive experience meeting customer needs for a clean, smooth finish. Our AWS-certified weld inspectors ensure every structural steel project meets or exceeds codes.
This experienced team, along with our versatile facilities and equipment, has made us a custom steel fabrication supplier of choice for customers from a wide range of industries .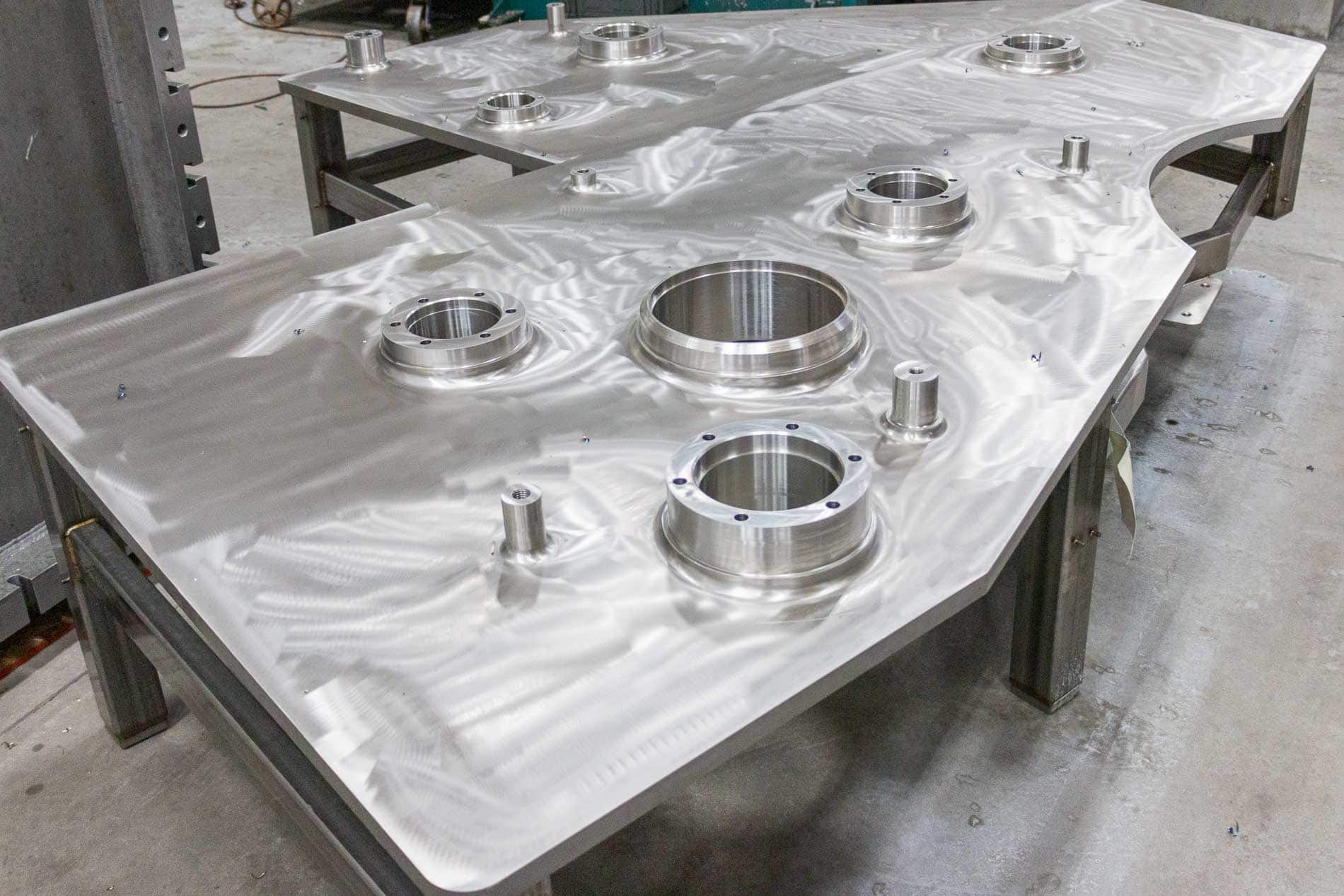 Stainless Steel Fabrication:  Focused on Purity
If you have a project for the food processing, dairy or pharmaceutical industries, you can count on Robinson's focus on sanitation. Our custom stainless steel fabrication projects are completed in a segregated area of our facility using dedicated equipment and tools, as well as tables and workbenches clad in stainless steel, to ensure carbon cannot impregnate stainless steel parts and equipment.
Especially in food-grade metal fabrication, you need your parts and equipment to be easy to clean, non-corrosive and resistant to microorganism growth. That requires smoothly welded seams to prevent food and other particles from accumulating in the crevices. Due to our team's extensive experience, we are able to polish and finish welds to eliminate crevices. When required, we can also X-ray welds to ensure the quality you require.
Our focus on providing a smooth finish is so noticeable, we have had customers tell us they have experienced greater time savings and effectiveness when washing down Robinson-built equipment.
Whether you need a holding tank, piping, mixers, carts or another piece of equipment, Robinson is able to fabricate in stainless steel grades that withstand the frequent use of cleaning compounds and sanitizing agents so that your equipment will last for years to come.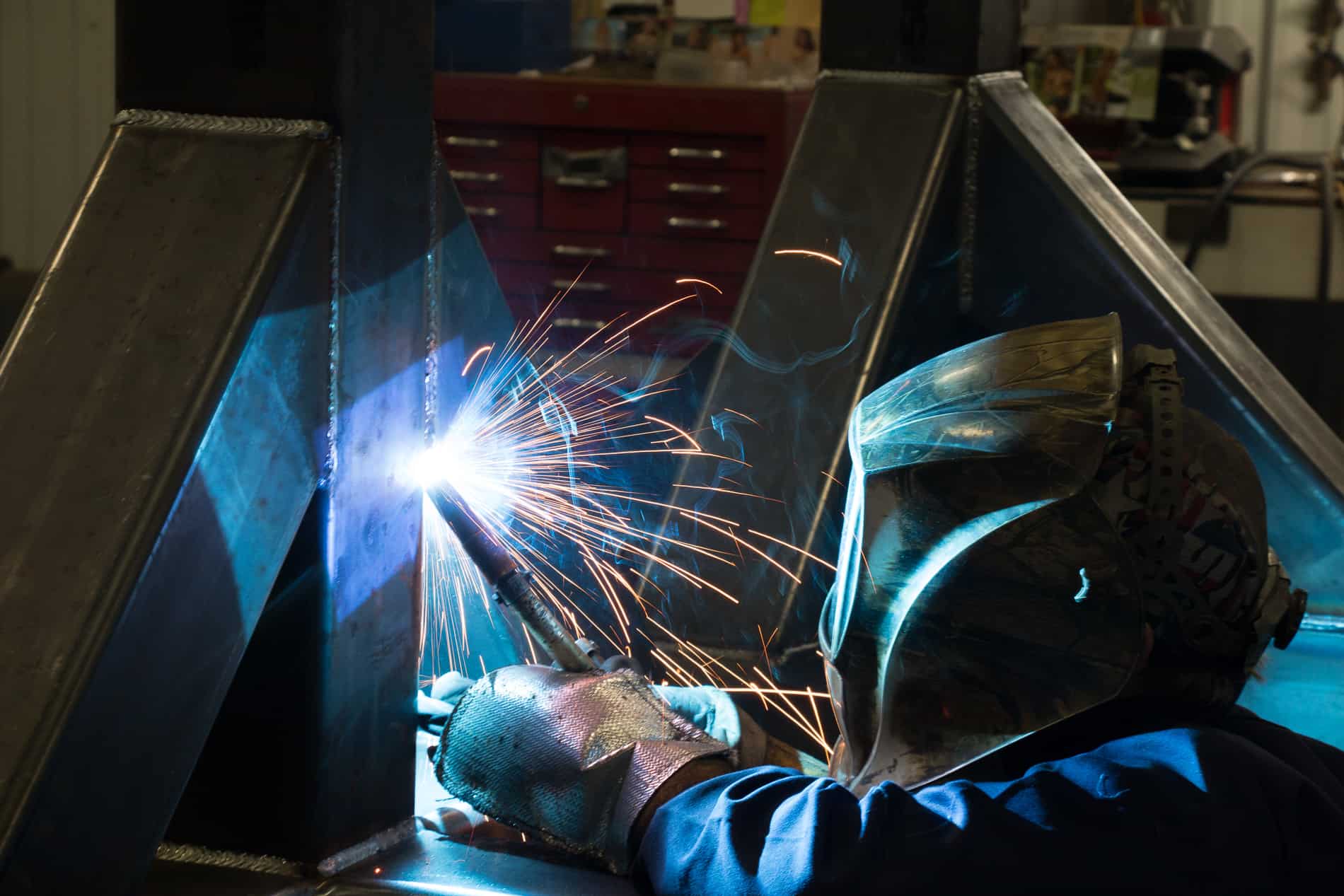 Structural Steel: In-house Fab from Start to Finish
When it comes to structural steel fabrication, quality is the name of the game. Structural steel projects must adhere to stringent codes–failure of joints and other aspects of a structural steel project simply is not tolerated because that can lead to grave safety concerns.
One way we ensure quality at Robinson is through our ability to complete your project from start to finish in house. In that way, we have control over the quality of cuts and welds and rely on our team of Certified Welding Inspectors (CWIs) to ensure your project is completed to code. If your project requires completion to the ASME Section VIII Division 1 code, we will work with third-party inspectors to ensure project quality.
We are able to complete projects in house thanks to our expansive facilities and advanced equipment. For example, our multiple cranes and boring bar with its 120-inch table provides capacity to handle large structural steel pieces. The boring bar also allows us to cut in different positions other than vertical and horizontal, while a fiber laser can cut thicker pieces of steel.
Having these capabilities, all under one roof, is rare for a structural steel fabrication company.
When you choose Robinson for your stainless steel or structural steel project, you will have peace of mind knowing you will receive equipment and parts that meet or exceed stringent quality measures. Plus, we are easy to work with. Your dedicated project manager will close communication gaps that often occur with other custom steel fabrication suppliers. And, that ultimately saves you time and money.